OneSoft's arcade shooting games – The hits in the charts
Sep 08, 2021
Any arcade gaming lover should be aware of OneSoft's evergreen titles like 1945 Air Force: Airplane Games, or Galaxy Attack, which have become famous among the game player and game developer community.
1945 Air Force: Airplane Games is one of the most popular, as a masterpiece remake from the classic shooting games. According to AppAnnie's statistics, it stands among the top 10 most downloaded Arcade games over the past days of August 2021. 1945 Air Force also achieved #2 in number of installs across ANZSEA region during 2020 (AppAnnie's statistics), and countless positive reviews. The game even reached nearly 600 positive reviews just within August 28th, 2021 – which proves the undeniable hit of the old-style airplane fights.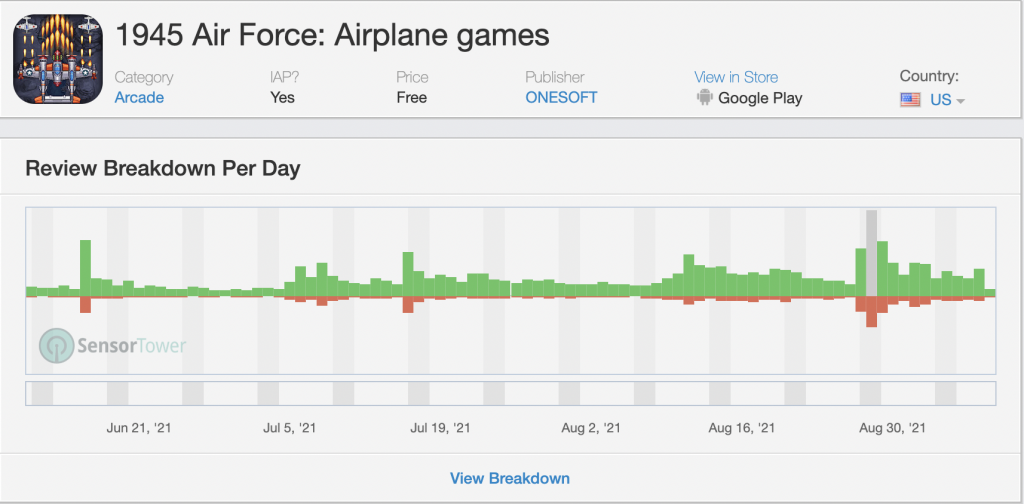 Source: SensorTower, 2021
The free-to-play game attracts users with so many different levels, accompanied by hundreds of challenging campaigns and appealing designs of historical plane models, the weapons, the shooting effects, and more.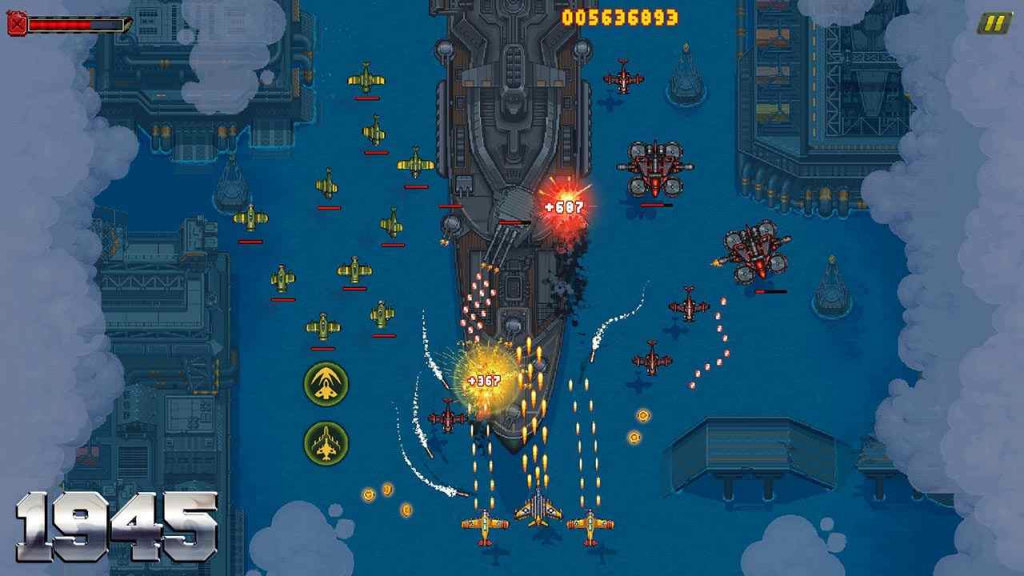 Source: OneSoft on Google Play
Even though the arcade genre – especially shooting games have become more and more competitive recently, another title of OneSoft like Galaxy Attack still stands at a stable hit position with over 100 millions of installs, and 2 millions rating with many positive reviews. This is a free and multiplayer game on the internet. In this game you can make different buildings and construct your town bases, also you can make your own army attack other clans and defend your base in war. With the increase in level, you have new resources and characters. These thrilling features make the game interesting.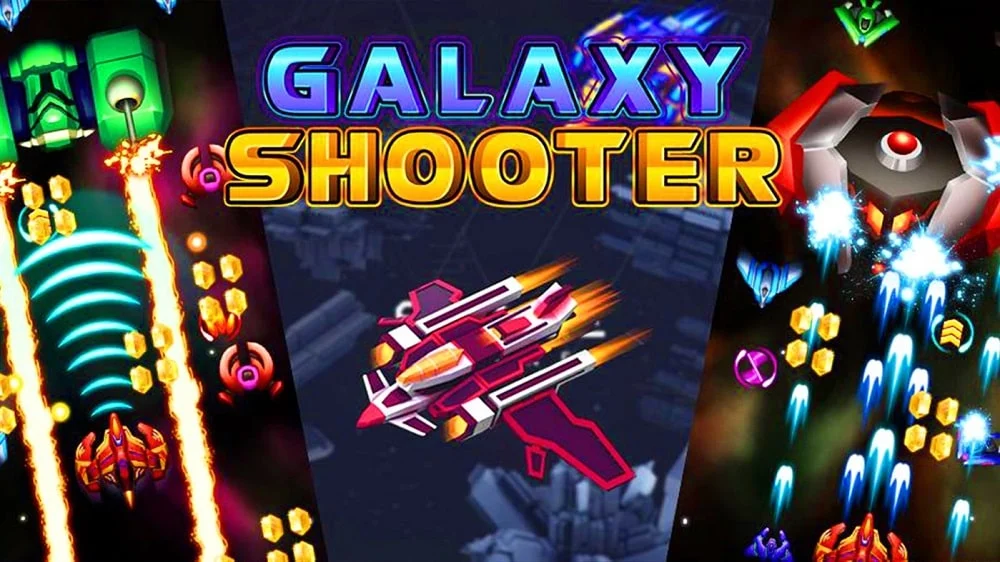 Source: OneSoft on Google Play
By using reasonable strategies, the installs of the game increased over 15%, and user engagements like time spent on the game also climbed as high as 36%. The game constantly stands in the top 20 most downloaded games in the US over the past few weeks.
OneSoft always proves the most accurate and clever plans on boosting a game over the top chart. Taking precise evaluation from the testing prototype metrics, the studio knows how to make necessary changes like levels design, test run on different channels,… so as to level up the game once it is live on app stores. It is witnessed that the post-launch CPI can be optimized as low as $US0.3, and ROAS reaches 100% on D7 of launching, with user average playtime so much higher than that in the testing steps.
By the professionalism and the progress to upgrade everyday, OneSoft always recognizes the opportunities for success since the earlier builds, and thus boosting so many more game titles from various categories, not just staying at shooting, to reach as incredible positions as we see today.
Source: AppAnnie, SensorTower, https://developer.android.com/, OneSoft.