AdOne's Christmas Present
Dec 13, 2021
This Christmas, all AdOne's partners have the opportunity to get immediately a $100 cash reward when publishing your games with us before December 31, 2021.
Don't hesitate to contact and share your games. We are willing to turn your game into a hit this holiday.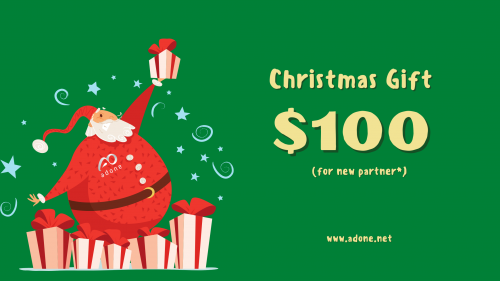 About AdOne
AdOne is one of the top publishers in the ANZSEA region, as a joint venture of FPT AdTrue – The leading company in the mobile advertising industry and OneSoft studio – The leading Game Publisher in SEA and around the world. AdOne's mission is to accompany game studios and developers to build and explore their product's potential, design business models and maximize benefits from their own ideas. In Adone's vision, there is nothing more important than supporting the young, talented developers globally to reach out to the world through services and contributed activities in the community.