WHAT ARE HYPERCASUAL GAMES?
Apr 24, 2023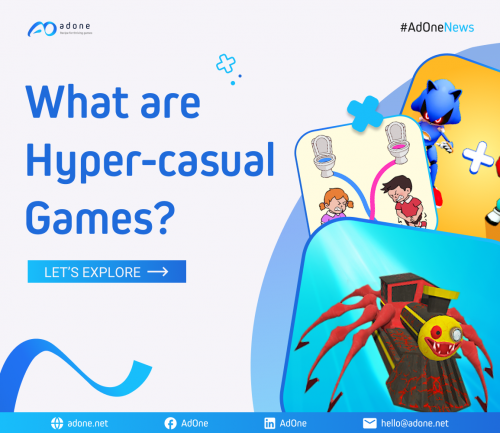 Unlike other mobile games, which can take months to produce, conceptualize, and prototype, Hypercasual games can be launched into the market within a short period of time. 
Hypercasual games are mobile games that are instantly playable and lightweight in their mechanics. This genre usually focuses around a single core mechanic, like running or drawing a subject, but are still challenging to players and have universal appeal. In short, Hypercasual games are easy to pick up and have a short life cycle.
Most Hypercasual are monetized via a mix of video, playable, banner, and interstitial ads. Some also include in-app purchases to unlock in-game items or provide players an option to go ad-free. Since hyper-casual games are more likely to go viral, developers of these games often focus on user acquisition to gain more players and are less concerned about player retention.
Recently, Hypercasual games have seen massive success, often climbing to the top of the free games charts in app stores. The compelling gameplay of these games make them more likely to go viral, and its advertising-focused monetization model allows them to have broad appeal.
Our Most Popular Hypercasual Games?
#5 US Free Chart – Google Play Store
Are you ready to take part in the other fused world? Merge, fight and challenge yourself to become the king of Merge Super – Monster Fight.
#3 US Free Chart – Google Play Store
Want to experience the dark stories of an old toy factory Playtime Co, and have breathtaking chase moments with monster dolls from Poppy Playtime? Let's explore!
🎮 Merge Dinosaur – Fusion Master
#6 US Free Chart – Google Play Store
Merge, Fight, and Rescue dinosaurs of all kinds to defeat the dinosaur Tyrant of the Ice World. Are you ready for a wild, thrilling, and epic adventure?
Beyond that, are you looking for a chance to innovate your Hyper-casual games? Then submit HERE to test out your ideas!!!