Free test game idea in 24 hours
Jan 08, 2022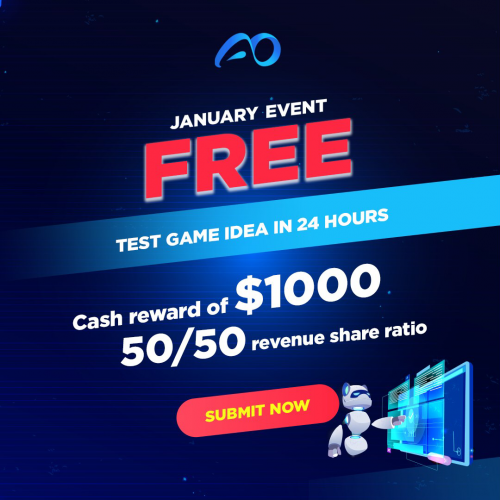 This January, AdOne provides you chances to free test all your game idea with just a click. The game's performance feedback will be sent to your email address within 24 hours right after we receive your request.
Moreover, you also have opportunities to get a cash reward of $1000 and a 50/50 revenue-share ratio when submitting your prototype/game with us.
Let's share your game idea and together create 2022 hit hyper-casual games!