Hyper-casual games will be heavily affected by this new Google Play policy update.
Sep 20, 2022
The new policy update will address intrusive ads, alarms, VPNs, and the impersonation of brands and other apps.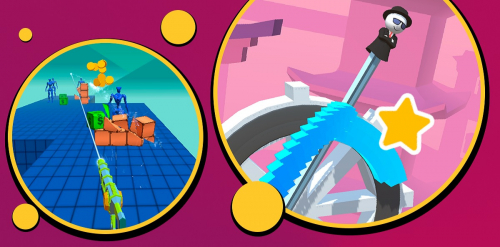 Google is making significant changes to its advertising policy in order to improve the user experience on mobile apps and games. The new policy update was announced on July 27, and it primarily addresses intrusive ads — which hyper-casual games take advantage of — as well as impersonation of other companies or apps, misuse of exact alarm permission, and VPN services.
According to the blog post, both new and existing apps will be given at least 30 days to comply with the new policy update. The tech behemoth wants to ensure that users have a high-quality experience when playing a game or using an app downloaded from Google Play. The changes coming in the next 30 days or so will affect a large number of hyper-casual games, given that the genre relies on intrusive ads to make money.
According to the official Google post, the following ads will no longer be permitted on the platform:
Full-screen intrusive ads that appear unexpectedly, regardless of format (video, GIF, static, etc.)
Ads that appear during gameplay at the start of a level or at the start of a content segment
Full-screen video interstitial ads that appear before the loading screen of an app (splash screen)
Full-screen interstitial ads of any format that are not closeable after 15 seconds (Opt-in full-screen interstitials or full-screen interstitials that do not interrupt users' actions (for example, after the score screen in a game app) may last longer than 15 seconds.
Other enhancements are also on the way. Google, for example, will actively work to eliminate copycat apps, ban apps that contain misleading health claims and contradict existing medical consensus, and a few other things. Google has also been working hard to improve its relationship with app developers. As of July 2022, the search engine company has reduced its service fee and will allow developers to use different payment methods. The large tech company also established a $90 million fund to settle with US-based developers.
Wanna test out your game to avoid restriction and make the most profits from it? Click here to join AdOne free test game idea event!