Vietnam – One of world's most dynamic gaming markets
Sep 08, 2021
At the moment, Southeast Asia (SEA) is a major region for mobile gaming growth – with markets seeing up to 55% growth in consumer spend. Vietnam is a major market, in terms of both being home to a stronghold of mobile apps and potential game publishers, as well as having a heavily mobile-first consumer base. 
Of all the game studios, OneSoft stands out as a notable Game Publisher, being well-known not only for its top hit games across stores, but also for the potential it brings in the publishing area.
Vietnam is a Gaming Powerhouse in Southeast Asia

 
In terms of downloads, Vietnam ranks second across the SEA region in 2020. It accounted for 22% of all game downloads (after Indonesia with 38%). Year over year, the Vietnamese games market grew by 10% in terms of downloads. Gaming consumer spend in Vietnam grew by 50% year over year in 2020.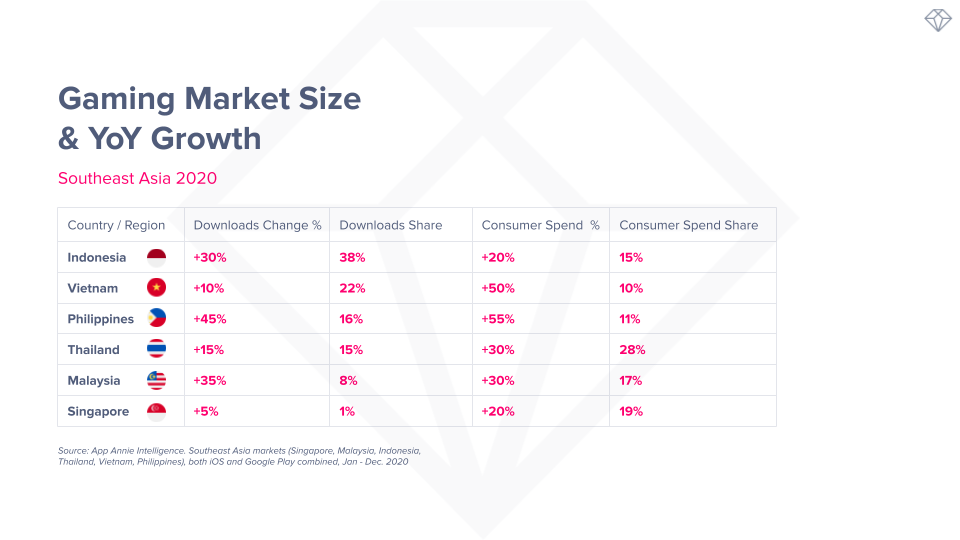 Source: AppAnnie statistics, 2021
Certainly, Vietnam has the 'raw materials' to support a flourishing mobile games economy. This is a country of 97.8 million people (the 15th highest in the world), and it is a youthful one too. The median age in Vietnam is 32.7, which is 7.6 years younger than in Thailand's median age, and 5.7 years younger than in the US.
Vietnam is also a 'mobile first' culture. It is home to 68 million smartphone owners, 64% of whom are on 3G, 4G or 5G. The average daily time spent in gaming is 3.9hrs — 10% more than for the average user in the US.
OneSoft stands the 2nd place in the Chart for Gaming Downloads in ANZSEA
Established in 2010, OneSoft mainly focuses on developing mobile games and applications, which are released in Vietnam and around the world.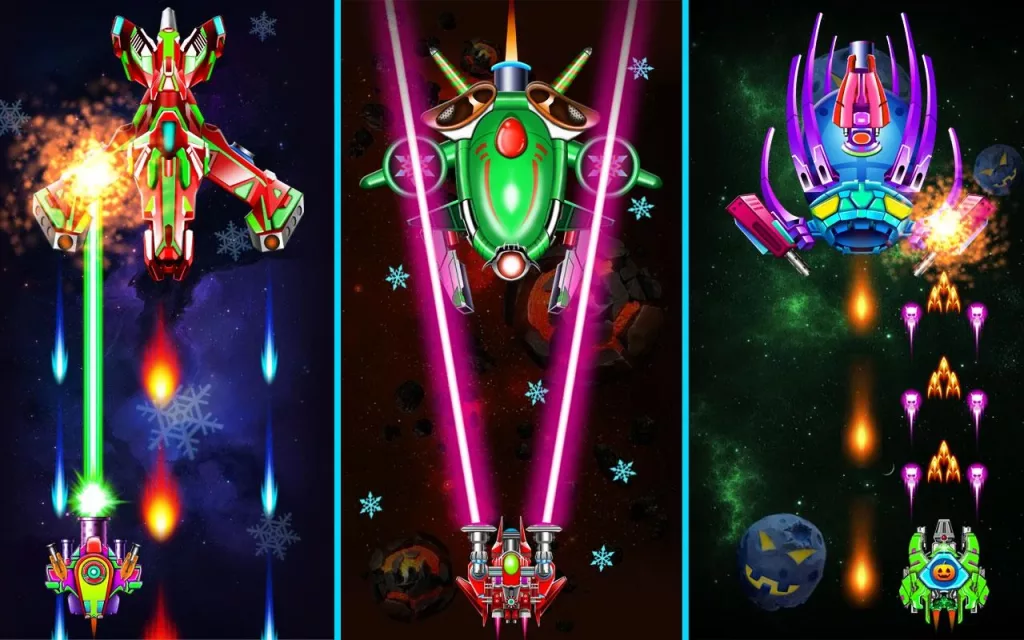 Source: OneSoft VN
After nearly 9 years of advancement, OneSoft is proudly the leading company in Vietnam in the field of application development. Nowadays, OneSoft has millions of users of different products from AppStore and Google Play, with around 300 million downloads. OneSoft's aim is to create high-class Vietnamese-branded services on mobile platforms with the scale of Facebook, Instagram, Youtube,…
User's experience is OneSoft's top priority. Telling examples of our introduced games are: Falcon squad, 1945 Air Force, Galaxy Attack,… which bring thrill and excitement. With the quality-first target that the team put the effort on to bring users with such experience, OneSoft has grown its reputation across the countries. According to AppAnnie's ranking, OneSoft keeps standing in the top among best Mobile Games Publishers in the ANZSEA region, and takes a crucial part in gaming publishing community all over the world.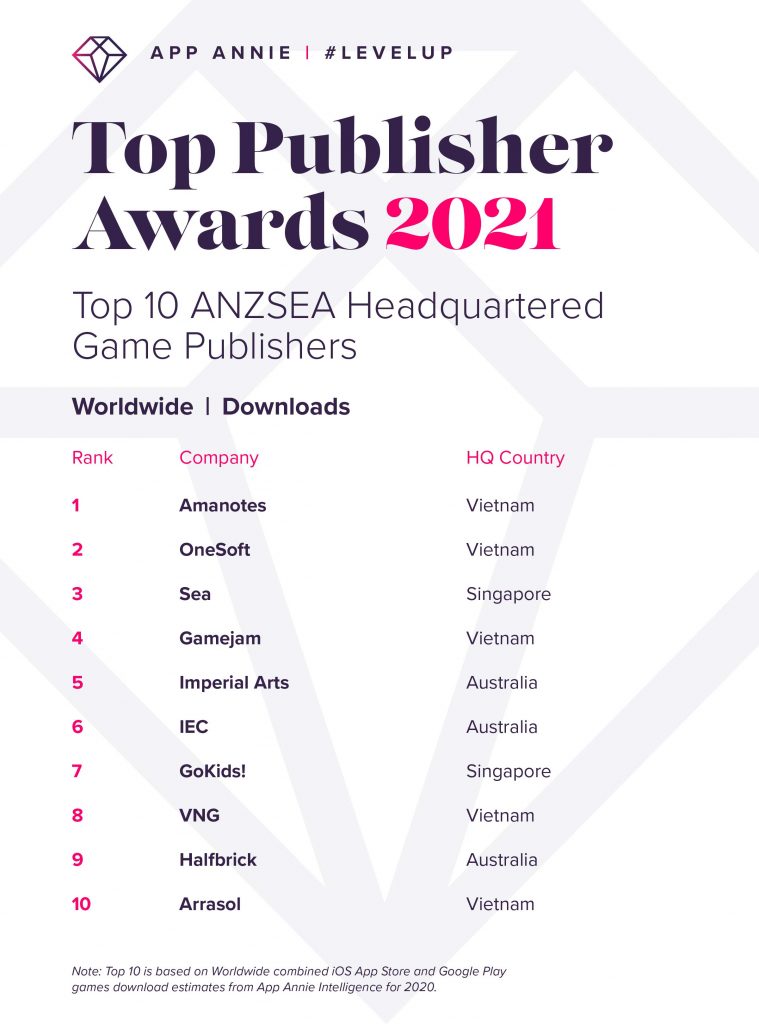 Source: AppAnnie ranking, 2021
To sum up, Vietnam is a market of opportunity in the mobile economy. This gradually become a promising land, soon-to-be the "dragon" for the gaming community to invest and explore.
Source: AppAnnie reports, AppAnnie articles, OneSoft.