Niko Partners estimates a growth of Asian gamers by 2026.
Nov 21, 2022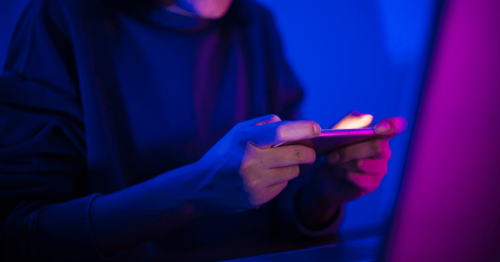 According to a new report by Niko Partners, the number of gamers in ten Asian markets will approach one billion by 2026.
Despite a tough global economy, Niko Partners expects the PC and mobile gaming businesses to develop rapidly over the next five years. As a result, Niko Partners classifies Indonesia, Malaysia, the Philippines, Singapore, Thailand, Vietnam, Chinese Taipei, Japan, Korea, and India as Asia-10.
According to the analysis, the PC and mobile gaming market in Asia-10 will be $35.9 billion in 2022 and will reach $41.4 billion in 2026.
The number of gamers is increasing at a significantly faster rate than revenue. In Asia, it will reach 788.7 million in 2022 and 1.06 billion in 2026.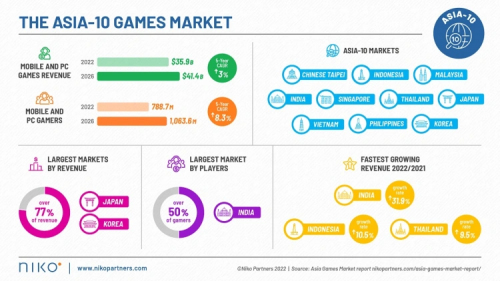 Niko Partners has slightly reduced its 2022 forecast from its 2021 forecast. This is owing to the hard global macroeconomic environment, the impact of regulators, and underperformance in growth areas such as blockchain gaming, cloud gaming, and meta-universes. Lowering the 2022 projection will have an impact on growth rates through 2026.
India, Thailand, and the Philippines are the fastest-growing markets in terms of gaming revenue and player population. Japan and Korea are the region's most mature markets, accounting for 77% of revenue. In 2022, gaming revenues in Japan will be down 2.6% from the previous year, while they will be unchanged in Korea.
With 396.4 million gamers, India holds the world's second-largest number of gamers, accounting for 50.2% of total gamers in Asia-10.