Zynga and Rollic acquire Berlin-based mobile game studio NanoTribe
Feb 11, 2022
SAN FRANCISCO – February 10, 2022 – Zynga Inc. (Nasdaq: ZNGA), a global leader in interactive entertainment, announced that it has recently closed the acquisition of NanoTribe, an independent mobile game studio based in Germany. This deal continues Rollic's fast-paced global growth following the 2021 acquisitions of the Turkey-based mobile studios ByteTyper, Creasaur Entertainment, Uncosoft and ZeroSum. The Berlin-based studio is the first studio outside of Turkey managed by Rollic, a subsidiary of Zynga, adding to Rollic's growing family of hyper-casual game developers and marking the expansion of its base into new markets. NanoTribe has previously published games with Rollic, including Cashier 3D, which has surpassed over 33 million downloads worldwide, and Arrow Fest, a 2021 breakout hit, and will continue to develop original mobile titles in-house under the Rollic umbrella.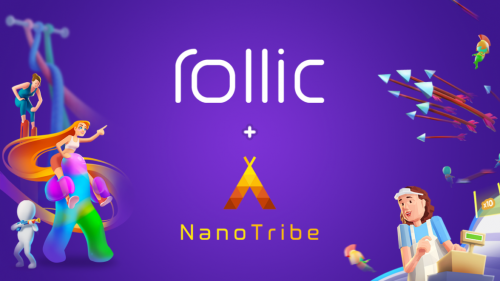 "The start-up mentality and passion of the team behind NanoTribe is a great match for our path forward at Rollic and we are excited to welcome their titles and talents to our growing family of innovative developers," said Rollic co-founder Burak Vardal. "Our focus is on building an engaging global portfolio of games and finding great talent whose vision is in-line with our goal to create fun, accessible and engaging content for our users."
Hyper-casual is one of the largest and fastest-growing game genres on mobile and Rollic's repeated success in the space helped propel Zynga's overall performance as a top-three downloaded games publisher in the U.S. in 2021. Rollic has crossed 1 billion total downloads worldwide with 16 games that have reached the #1 or #2 top free downloaded game positions in the U.S. App Store to date. These incredible milestones further establish Rollic as one of the largest hyper-casual publishers in the world and demonstrate the company's unique ability to consistently design and publish hit new titles by leveraging data insights across its network of games.
Source: Zynga